More About Sunsai Pharma
Who We Are
Sunsai Pharma Equipment Pvt Ltd, was established in 2006, by Mr Meghan Bhatte. He is an experienced engineer /Technocrat having 35 years of experience of designing, manufacturing and supply. He has passion for Development, Innovation and doing research for new applications in Pharma processing machines such as Oral Solid Dosage Formulation, Advanced Tablet coating Machines, Liquid Syrup making machines Pellet Making and Automatic Ointment production plants from lab scale 1 kg to high capacity to production scale up to 1000 kg.
Material handling and transfer systems with minimum human involvement. Company has a facility to conduct process trials for customers to validate their process and the machines. In some cases Our lab facilities were even rented on a long term basis to stabilize process parameters by conducting exhaustive trials with their products. It was helpful to build the customer base in the initial stage.
The Best Lifeline in Pharmaceutical Industry
Our Products
Consistently surpassing customer expectations
Our Achivements
Consistently surpassing customer expectations
Recent Events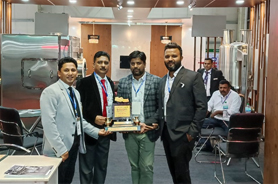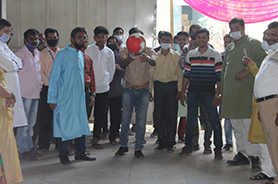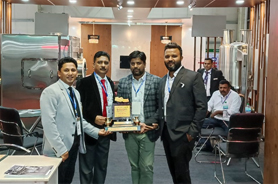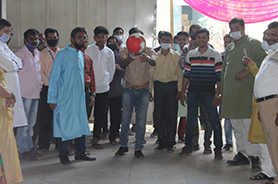 The Best Lifeline in Pharmaceutical Industry
Client Testimonials
" SCG continues to provide outstanding service and excellent technical ability for various projects from small to large scope. Most importantly SCG strives to understand overall project objectives and offer practical and effective solutions. Their commitment to delivering exceptional service is evident in every task they take on. "
Defence Construction Canada
" For over 10 years working with SCG Industries on environmental contaminated sites they have continuously demonstrated excellent technical ability while ensuring superior customer service. Their collaborative approach and real time flexibility in adapting to changing conditions has contributed to the success of many project goals. "
Defence Construction Canada
" During the time I have worked with SCG on this project, I have found Mike Campbell and his team to be highly knowledgeable and results-driven. Based on preliminary pilot testing and a strong understanding of subsurface. conditions, in particular fractured bedrock environments. ased on their work on this project. "
Defence Construction Canada
The Best Lifeline in Pharmaceutical Industry
Consistently surpassing customer expectations
Our Clients