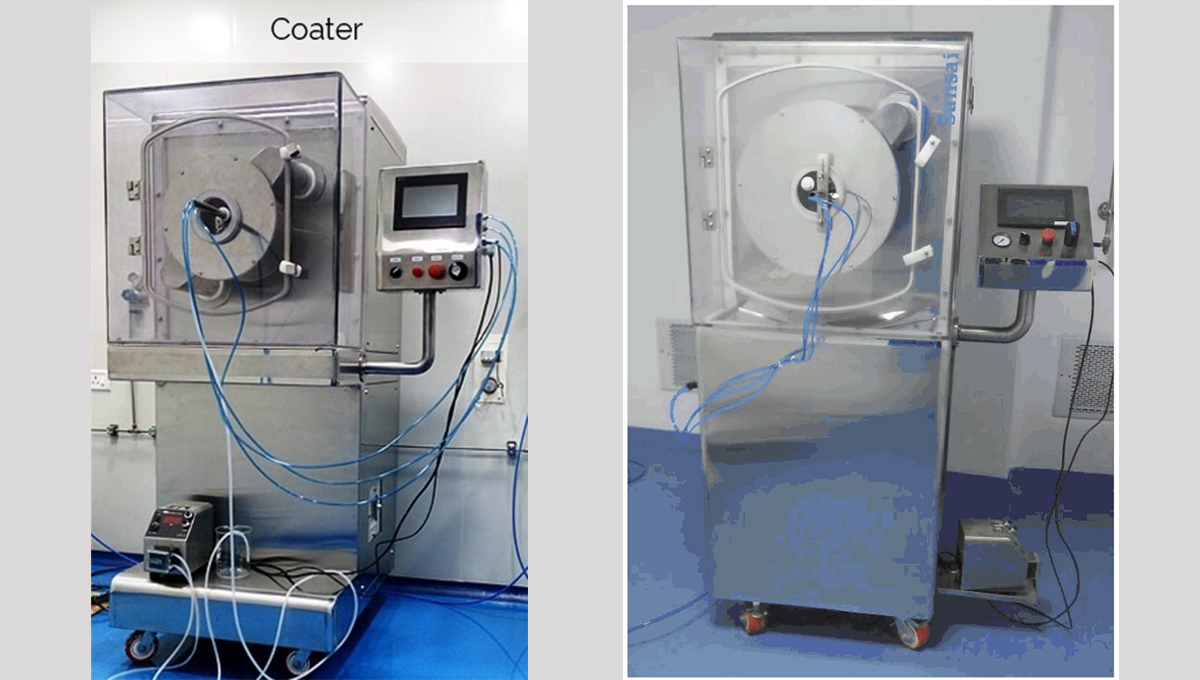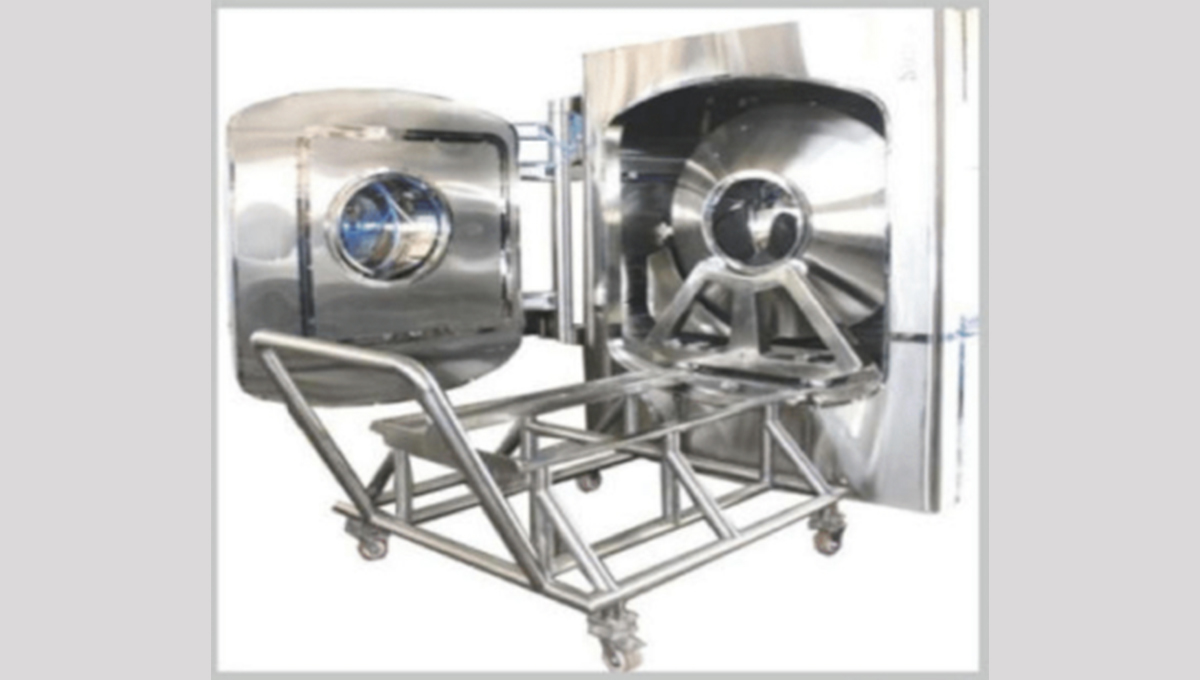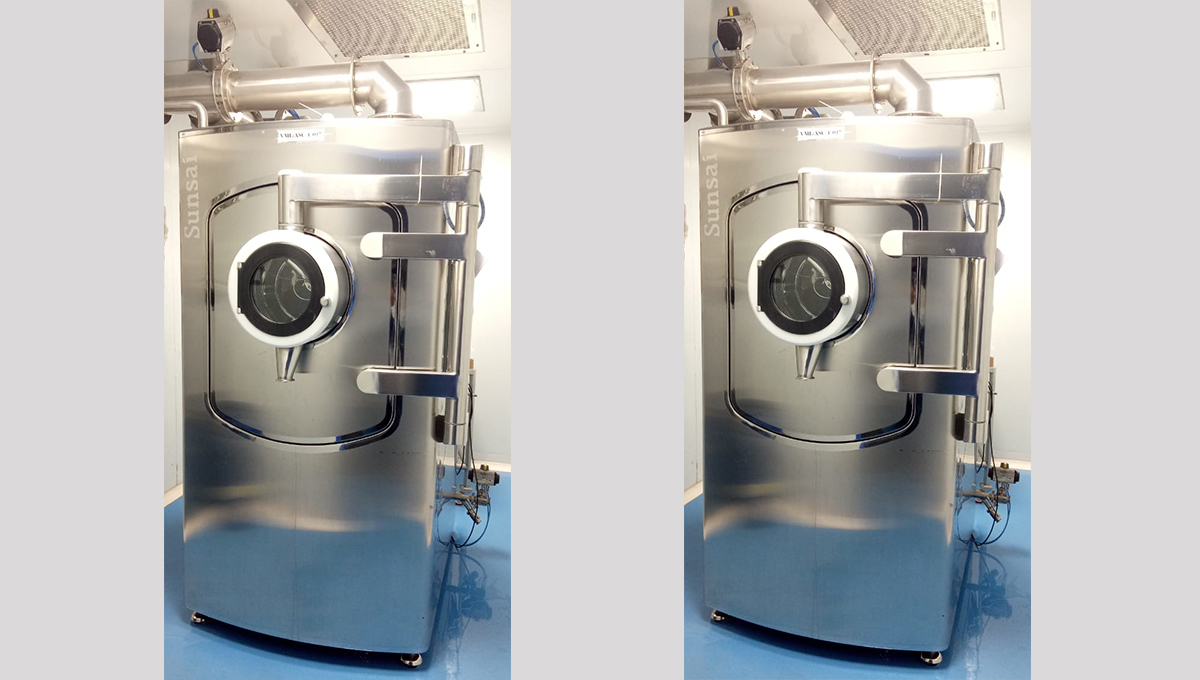 Advance Suncoater / Autocoater With Interchangeable Pan Facility
Very High Efficient Coating.
Totally Leak Proof Inflatable Sealing Door.
No Air Loss.
No Heat Loss
All 3 Main Doors On Hinge No Bolting Required.
Huge Front Door Opening.
Instant Interchangeable Pan Facility..
No Tools Required For Pan Removal And Installation.
Pan Removal On Trolly Within Two Mintues.
A Very Special Cross Over Type Design Baffles With Anti-Sliding Cross Baffles.
Baffle Design Is Forcing The Tablet To Focus Each.
& Every Time In Front Of Spary Guns.
Spray Gun/Assly/Distance/ Angle / Spray Pattern Can Be Adjusted Through Plc.
Animated Plc Base Programs.
Set Your 2 Batch With In 5 Mintues.
All Above Special Advantages Will Help You To Double.
The Production Output In Minimum Time & Less Manpower.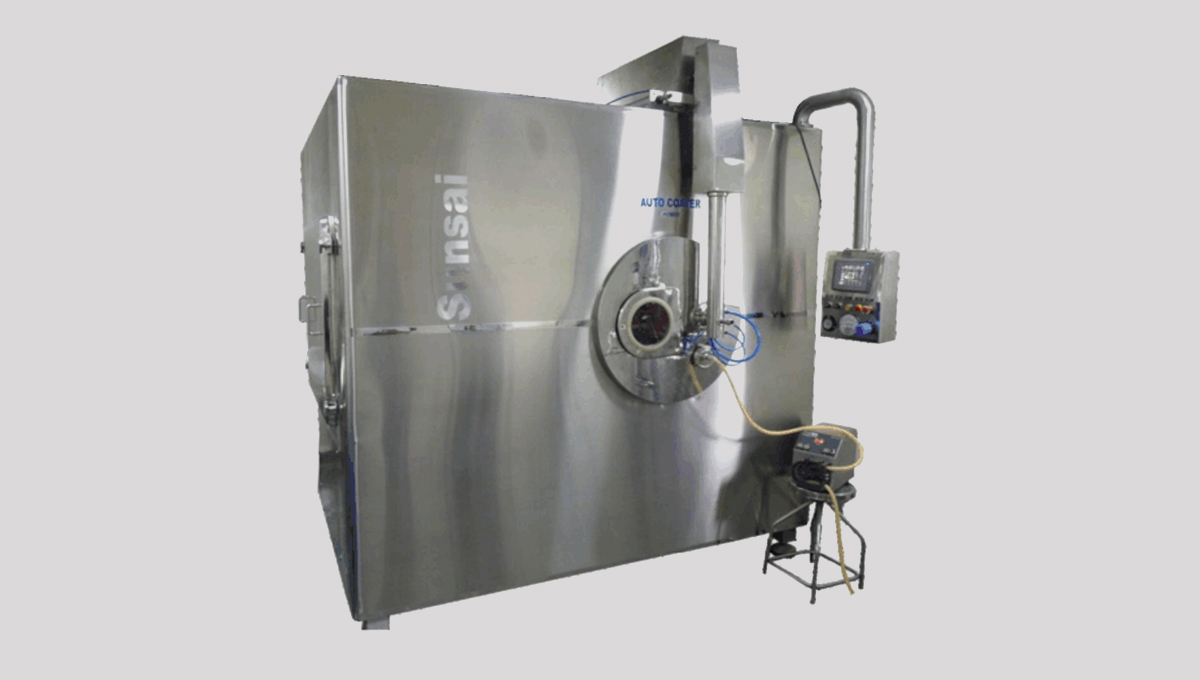 SUNCOATER / AUTOCOATER (STANDARD)
SUNCOATER is table coating system for efficient film coating of tablet cores with coating solutions under cGMP compliance in closed condition. The main Pan unit consist of a cylindrical perforated pan with conical ends in a SS double-walled enclosure. During the coating process, coating fluids are sprayed (film coating) through multiple Air borne Spray Gun (s) mounted with in the pan. Peristaltic Pump is employed for precise delivery of coating fluids. tablet bed is gently and efficiently mixed during pan rotation with the aid of mixing baffles attached internally, with a pan. coated tablets are dried with heated, dehumidified air supplied from an Inlet AHU-which contains a Heating system as well as filtration system of 10 micron, 5 micron and 0.3 micron HEPA Filters. As a result, applied coating is dried with non-contaminated, dust free and optimized volumes of air, for producing uniformly coated tablets.