Wall Mounting Granulation Line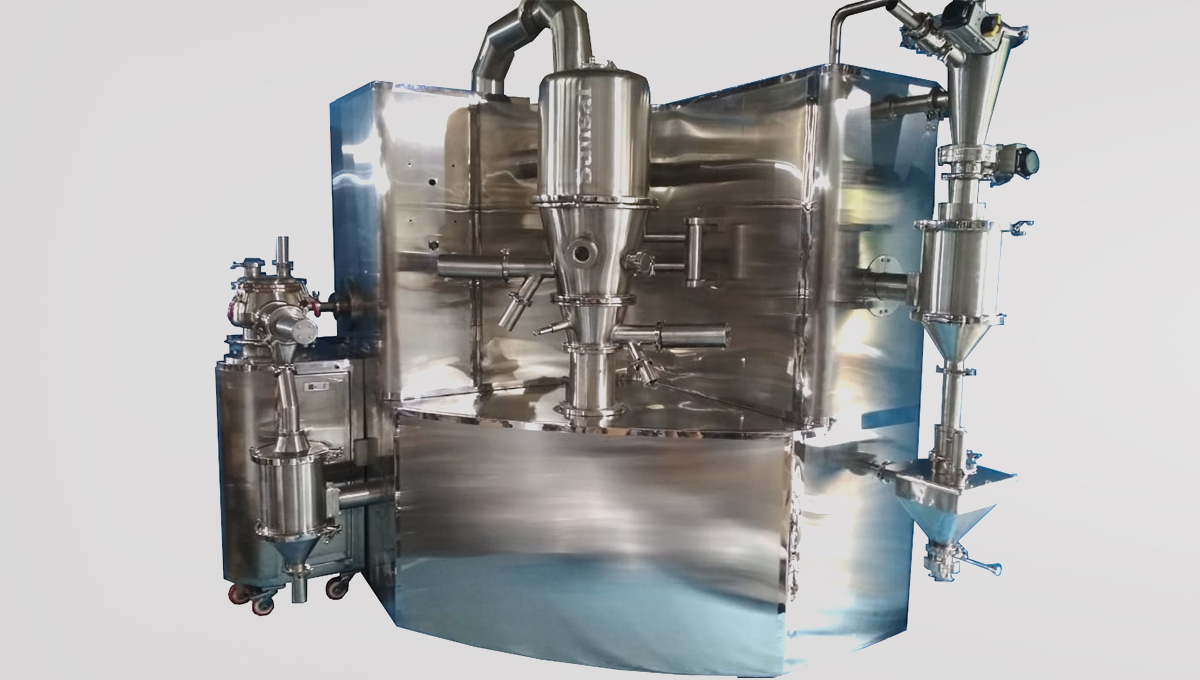 Wall Mounting Granulation Line
System consists of Rapid mixer Granulator with high efficient 'Z' type main Impeller and 'Knife Type' chopper blades. After wet granulation process the Material will discharge by pneumatic operated discharge value of RMG, with Inbuilt wet sunmill at the bottom for particle sizing of the material for faster Drying process in FBD and it will be directly attached to the Fluid Bed Dryer.
The Collected material in the FBD bowl will be dried efficiently in Fluid Bed Drying Process. After completion of drying process the material will be directly transfer to the Blender through vacuum transfer system mounted in-between FBD and Blender. So now our blender is ready to blend the received material in a very efficiently and completion of blending material will be automatically discharge. The whole system will be operated through a single control panel system.
Compact assembly
Save space
Unique design
Total solution for granulation
Wall Mounting – 1-2 Kgs.
Wall Mounting – 3-5 Kgs.
Wall Mounting – 10-20 Kgs.
Wall Mounting – 30-60 Kgs.