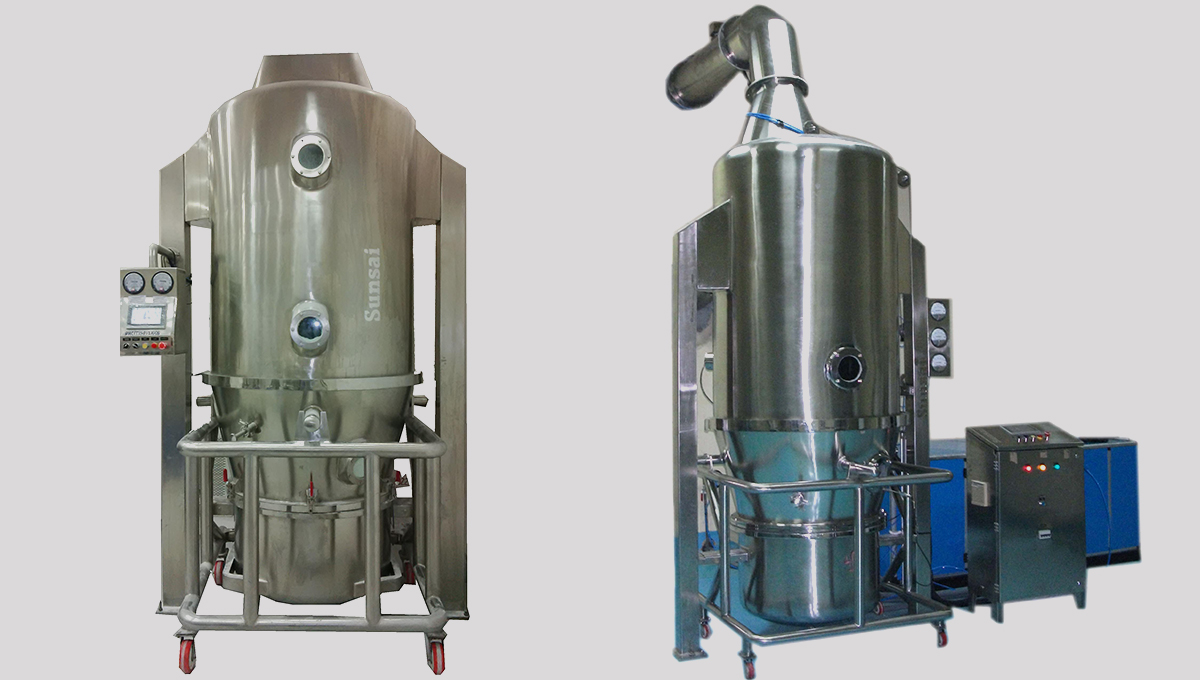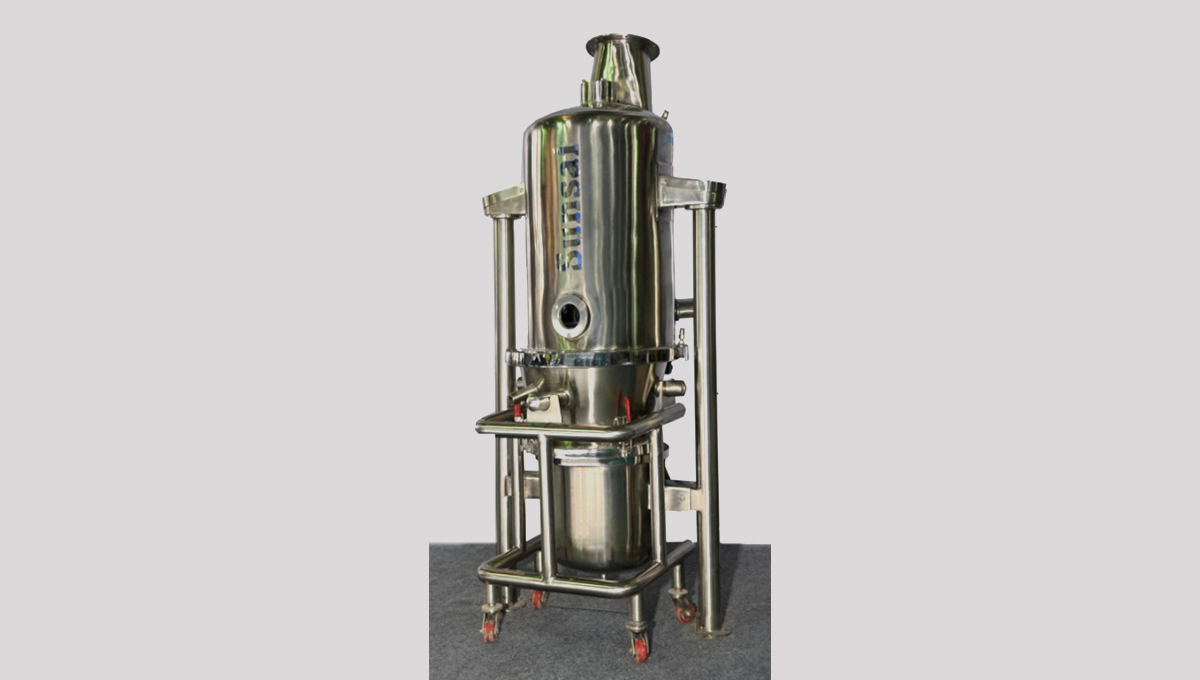 Sunsai's fluid bed dryer is used for Drying of wet powders and granules (Capable of being fluidised) with cGMP compliance.
The System is based on Air suspension technology.
a) Air inlet chambers plenum
b) Process containers equipped with sandwich plate construction.
c) Expansion chamber cum Filtration chamber.
Wet Powders /Granules to be processed are filled in the process bowl. Substrates are fluidised and dried in expansion chambers with heated air supplied through filters of 10 micron and 5 micron & 0.3 HEPA. During fluidisation process the filter bag may be shacked to ensure non-adherence of fines generated from the process. Exhaust blower evacuates fluidising air through suspended substrates.
| Model | Output |
| --- | --- |
| Fluid Bed Dryer 500 Gms | Min 150 to Max 500 Gms |
| Fluid Bed Dryer 1 Kg | Min 500 to Max 1 Kg |
| Fluid Bed Dryer 3 Kgs | Min 1 to Max 3 Kgs |
| Fluid Bed Dryer 5 Kgs | Min 3 to Max 5 Kgs |
| Fluid Bed Dryer 10 Kgs | Min 6 to Max 10 Kgs |
| Model | Working Capacity |
| --- | --- |
| Fluid Bed Dryer 20 Kg | Min 15 to Max 20 Kgs |
| Fluid Bed Dryer 30 Kgs | Min 20 to Max 30 Kgs |
| Fluid Bed Dryer 60 Kgs | Min 50 to Max 60 Kgs |
| Fluid Bed Dryer 120 Kgs | Min 100 to Max 120 Kgs |
| Fluid Bed Dryer 200 Kg | Min 150 to Max 200 Kgs |
| Fluid Bed Dryer 250 Kgs | Min 200 to Max 250 Kgs |
| Fluid Bed Dryer 300 Kgs | Min 250 to Max 300 Kgs |
| Fluid Bed Dryer 350 Kgs | Min 300 to Max 350 Kgs |
| Fluid Bed Dryer 500 Kgs | Min 450 to Max 500 Kgs |